"Prism" is the seventh track and third single from Lindsey Stirling's third studio album, Brave Enough.
Composition
On August 11, 2016, Stirling released a video explaining the meaning and composition of Prism.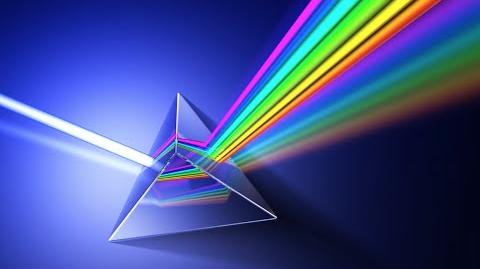 .
.
.
.
.
.
.
.
.
.
On the official booklet of Brave Enough, Stirling explained that every song represents a step "a step that has taken me from being a heartbroken lost girl, wishing for bravery, to a woman who is ready to answer the call of something wild." About Prism, Stirling stated:
"Each of us is self-created and self-projecting. What you believe yourself to be is who you ultimately are."
Live performances
Stirling performed Prism for the first time on July 11, 2016 at The Dome at Oakdale Theatre in Wallingford, Connecticut.
Prism was part of the setlist of the Brave Enough Tour from 2016 to 2017.
Trivia
The song is instrumental, meaning it has no lyrics.
Stirling had the idea for the Prism music video for at least two years prior to the composition of the song.
Music video
The official YouTube video was released on October 14, 2016. It was sponsored by M&Ms and Mars.
Music video
Information
Released
October 14, 2016
Length
4:11
Director
Unknown
Producer
M&Ms and Mars
Choreographer
Kyle Hanagami
Filmed
June 4, 2016
Location
YouTube Space L.A.
YouTube views
7+ Million views
Behind the scenes